Products
Reinforcing Trench Mesh
Reinforcing Trench Mesh is to strictly control the quality in the factory, by automatic. Intelligent production line made of. Grid size, specifications and quality of steel have been strictly control.
To avoid the artificial help tie network to help tie Department of rugged omission. The binding errors and Jerry happens. The mesh steel degree. Good elasticity. Evenly spaced welding point strength of high accuracy.

Therefore, the engineering quality is greatly improved. to improve the earthquake resistance, crack resistance of Concrete Reinforcing Mesh longitudinal reinforcement and transverse ribs forming a network structure, and thus the bond anchorage concrete is good,
Bear the load is evenly spread distribution, improve the seismic performance of reinforced concrete structure crack. According to the actual test, paving Concrete Mesh than artificial help tie network, can reduce the crack occurs above 75%.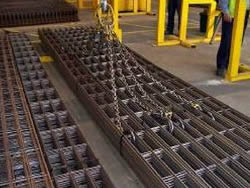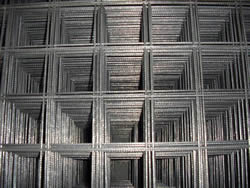 Length m

Width m

Longitudinal
Wires mm

Cross Wires mm

Mass Kg

6.0

0.2

4.77 @ 300

7

6.0

0.3

7.6 @ 100

4.77 @ 300

9

6.0

0.4

7.6 @ 100

4.77 @ 300

12

6.0

0.5

7.6 @ 100

4.77 @ 300

14

6.0

0.2

10.7 @ 100

4.77 @ 300

13

6.0

0.3

4.77 @ 300

18

6.0

0.4

10.7 @ 100

4.77 @ 300

22

6.0

0.5

10.7 @ 100

4.77 @ 300

27

6.0

0.2

11.9 @ 100

4.77 @ 300

16

6.0

11.9 @ 100

4.77 @ 300

22

6.0

0.4

11.9 @ 100

4.77 @ 300

27

6.0

0.5

11.9 @ 100

4.77 @ 300

33